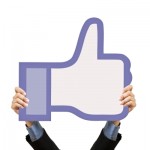 Why is it that will all the hype and buzz about how social media can be a big boost to businesses many find that they get no return and quickly stop using it?  Even though it can attract thousands of fans, followers and readers and could result in increased sales and revenue many have ceased to use it or never started.
The truth is that jumping into the game can lead to a big problem for businesses.  Time and effort spent with no apparent results and a disillusioned attitude toward social media!
Don't Jump In Without Planning
Effective social media is much more than just cranking up a Facebook page or Twitter account. These platforms seem to generate lots of fans and followers but sales and revenue show no improvement.  The big problem is that many companies simply jump into social media without the proper planning.
Pure and simple; failing to plan is planning to fail!
Social media can be a significant boost to attracting new leads and helping to convert them.  It can be a powerful customer service tool when used properly and it can provide valuable insight into how a company is viewed in the market place; good or poorly.  Without the proper planning social media can also become a total waste of time!
2 Basic Social Media Planning Steps

1.  Social Media Strategy:
To ensure success, prior to setting up any social media platform a business should go through a two step planning process.  The first step is the development of a detailed overall social media strategy.  This step lays the necessary groundwork for success and should not be overlooked.  Without a strategic plan social media efforts will end up being a series of uncoordinated and disjointed posting without considering the business goals.  This first step includes a detailed analysis of the business;  who they are, what service or product they provide and what sets them apart from the competition.  Next they must conduct and analysis of the ideal customer so not to waste effort trying to appeal to everyone and the overall goals of the social media marketing need to be articulated as well as how to measure success.  Completion of the social media strategy leads to the second step;  development of social media tactics.
2.  Social Media Tactics:  
Social media tactics lay out the day to day activities necessary to achieve the goals of the strategy.  They include when and where to post, what to post, who will post, who will handle overall coordination of efforts, what are the social media policies for the business and how will it respond to brand reputation issues.  With proper training and attention from management, social media tactics can be easily learned and easily followed.
Going through the two step process before ever setting up your first social media platform will ensure that a business does not fall prey to having a social media marketing that falls into disuse and they become one more of those that bemoan social media as a total waste of time.
To learn more about how to establish a social media strategy and tactics plan that works, contact Advance Web Promotions.

THE PROBLEM WITH SOCIAL MEDIA FOR BUSINESS by Harold Compton is licensed under a Creative Commons Attribution 3.0 Unported License.
Image courtesy of FrameAngel / FreeDigitalPhotos.net