Client Reviews Program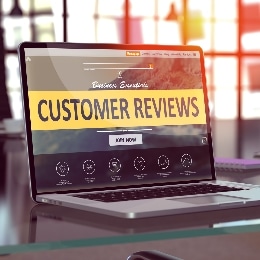 Advance Web Promotions makes it easy for your happy customers to provide a review on your preferred review sites, while offering unhappy customers a way to vent to you first, so you can address their concerns, before they write a review.
Our program helps you get referrals from your happy customers even if you forget to ask. The best part is, referrals are requested from your customers at the peak of their happiness, right after they write a glowing review
The quantity, quality and recency of customer reviews are three of the most important ranking factors on review websites. Our review program makes it simple to gather all three.
You are eligible for our program if …
You have a good reputation on the web. This is not a review repair service.
You've never paid for reviews or broken the terms of service on any review websites.
You get verbal permission from customers to send them a review request.
You use customers' feedback to improve the quality of your service.