Optimized Blog Writing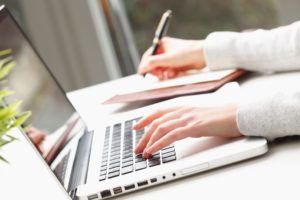 Blogging is a key element to search engine optimization, a proven strategy for getting your company ranked higher on search engines. Content writing supports good SEO, lead generation and building your organization's visibility.
Google loves fresh and high-quality content. Top ranking content tends to be the most comprehensive and qualitative.
Advance Web Promotions has years of writing experience. We develop content relevant to your business. We use the right combination of keyword research and industry trends. We also ensure that every post boosts your website's brand.
Our content is quality. The information is straight to the point, informative and factual, avoiding word
fluff.
Additionally, SEO analysis and optimization will direct our writing process. Calculation of keyword usage is taken into account.
After research and writing, it's best to promote the content on social media and multiply website traffic whenever possible.
At Advance Web Promotions, we generate memorable communication that appeal to to customers and and build brand loyalty. Good copy earns your readers trust and encourages them to take the next step. We will give your message more power.