Optimized Blog Writing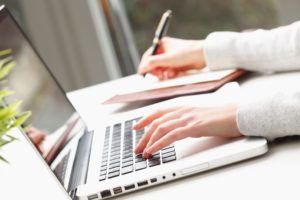 Blogging is a key element to search engine optimization, a proven strategy for getting your company ranked higher on search engines. Content writing supports good SEO, lead generation and building your organization's visibility.
Business blogging brings transparency. It allows you to speak to your target audience as an expert in your industry, but in a more casual way without hard-selling. When written in an informal, yet passionate voice, blog articles engage clients. They also offer a persona to the company, or a more intimate way to get to know the company's owners, managers or staff who are blogging. Advance Web Promotions can provide ghost writing of blog articles to communicate that persona for you.
Because blogs have a lot of text, offer continually updated content, and are often link heavy, they are easily found by search engines. Google loves fresh and high-quality content. Top ranking content tends to be the most comprehensive and qualitative.
Why Choose Advance Web Promotions for Optimized Blog Writing
Advance Web Promotions has years of writing experience. We develop content relevant to your business. We use the right combination of keyword research and industry trends. We use blogging to bring fresh content to your website regularly without having to amend or create new static pages. We also ensure that every post boosts your website's brand.
SEO analysis and optimization will direct our writing process. Using well-structured, relevant keyword-rich text based content that accurately matches a user's search helps to boost your blog's—and your website's—SEO. Calculation of keyword usage is taken into account.
After research and writing, it's best to promote the content on social media and multiply website traffic whenever possible.
At Advance Web Promotions, we generate memorable communication that appeal to to customers and and build brand loyalty. Good copy earns your readers trust and encourages them to take the next step. We will give your message more power.
What's the next step?
If you don't have the time or inclination to do optimized blog writing for your business, Advance Web Promotions can provide an ongoing turnkey solution for both blogging and improved SEO. Contact us today at 817-545-1188 to discuss your specific content creation needs.