Blogging first hit the scenes in the mid-1990s and initially was a method for people to share what was going on in their lives; vacations, thoughts and experiences.  Today blogging has taken on an entirely different role as businesses have recognized the importance of blogging as part of their overall marketing.  Blogs provide businesses that platform where they can meet all the actions as part of their marketing strategy; educate, inspire, entertain and convert.  Businesses that do not blog are missing an opportunity to increase visibility, not only to users but to search engines.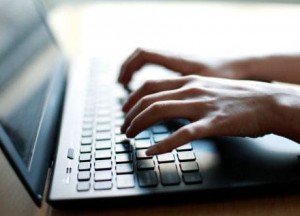 Blogging Helps Your Website Stand Out
  One of the major factors in search engine rankings is whether or not a website provides new and original content to users.  Blogs are a means of updating your website with new content on a regular basis.  Blogs that post new and valuable content attract a loyal readership that results in increased traffic and serves to bring in people to the top of the sales funnel.  Every blog post you create adds one more page to your website (as long as your blog is included in your website!).  As long as your posts are relevant to your site and provide value they will be noticed by search engines. 
Blogging Helps Establish You in Your Field
  One of the easy ways to help establish your website or business within your industry is to constantly provide quality information to your visitors through blogging.  Providing information that your user find helpful, keeping reader abreast of advances or changes in your field all help to establish your business.  Additionally, quality blog posts help to establish your brand recognition and establish your business as an expert within your field. 
How Blogging is Viewed by Search Engines
  To begin with let's look at what the search engines are taking into consideration when ranking a website.  Recent changes in search engine algorithms have placed much more emphasis on quality and fresh content than on keywords, titles, tags and backlinks and many of the old SEO tactics.  So exactly what do you get by posting quality content to your blog?
                Increased brand awareness
                Development of brand trust
                Opportunities to educate, inspire, entertain and convert readers
                New pages indexed by search engines (in many cases just hours)
                Increased natural backlinks from sites that find your content valuable
                Increased traffic from loyal blog followers
                Increased social engagement with readers through comments, shares, likes, etc
   Google is still the largest and most powerful search engine in the world.  It is the platform all websites want to rank well on and when Google says that it plans to emphasize fresh content and active websites then you need to pay attention or be left behind. Your competitors are probably taking heed of what Google is saying so you need to recognize the importance of blogging and use it to help ensure the future success of your website.