It wasn't that long ago that social media was touted as an easy way for businesses to create their online presence.  Like all marketing, however, social media takes work . . . lots of work . . . in order to deliver the desired results.
Thanks to MarketingHits.com for this infographic outlining the duties of the typical social media manager.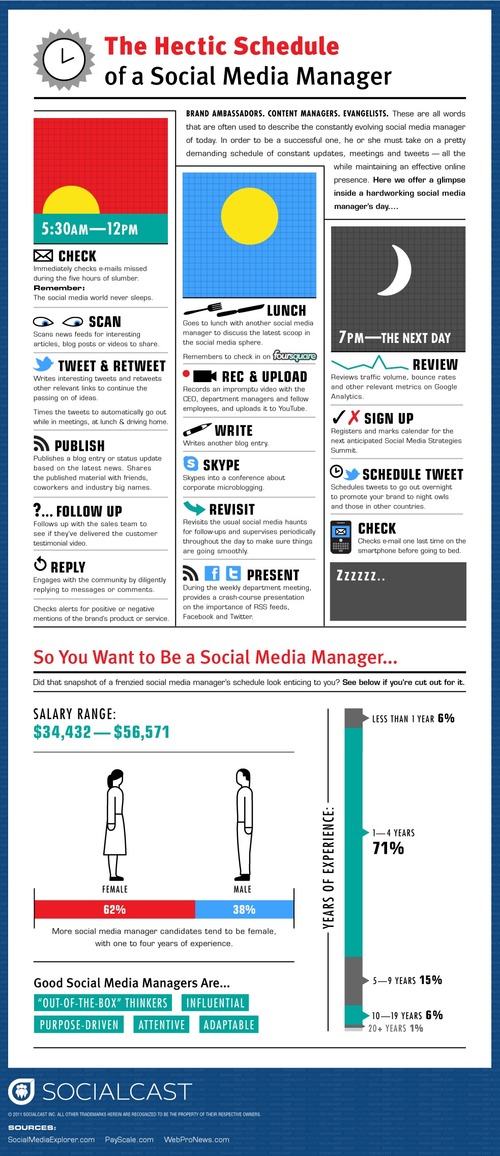 Does the infographic reflect your social media strategy?  Are there other activities you feel should have been included?  Let us know by posting a comment below, or connect with us on Facebook and Twitter.