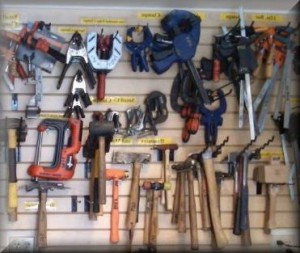 Every job has its own special toolbox to get the job done from carpenters, plumbers and electricians.  The need for a specialized toolbox includes the SEO/SEM business.  Today there are a world of tools available to the SEO/SEM professional to do their work.  We all have our favorite tools to use that meet our requirements and each has its advantages.  Like everyone else in the business I have my favorite tools and the more I use them the more I find out about each one.  These are the tools that I find the most useful on a daily basis.  The tools that I find the most helpful are those that provide information on the following:
Any errors such as missing titles, tags, broken links, duplicate pages and titles and anything else that can adversely affect search engine ranking.
Information on keywords, keyword suggestions and opportunities and search results on various keywords as well as what keywords the competition is using
Backlinks to include overall profile, problem areas and opportunities
KPIs on web visitors
Information on web load speed and coding errors
The following are the 6 tools that I have found the most useful in providing the information required above:
Take the time to check out these and many of the others available to assist you in your work.  Check them out and look for those that provide you the information you need in the format you desire and you will find you work much easier.
I would appreciate your comments on those tools you use on a regular basis.