Managed Search Engine Marketing Services
At Advance Web we manage search engine marketing services for medium and small businesses to increase their online business. We take a different approach than most other search engine marketing companies. We only do search engine marketing… No website development or other online advertising. Staying focused on search make us better at what we do. And because we are smaller, you work directly with search engine marketing experts, not account reps who must check to get the answers to your questions.
With Us, I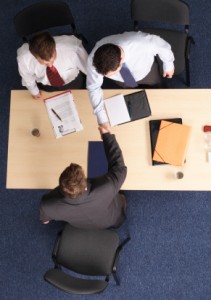 t's About Business Results
We provide high quality ongoing search engine optimization and search engine advertising services and provide them at a lower cost than larger "we do it all" search engine marketing agencies or advertising agencies. With our managed search engine marketing services, our goal is to establish a long-term professional relationship with our clients by producing measurable results. We combine our clients' subject matter expertise with our search engine marketing knowledge to grow their online business. This strategy has worked well for our clients to-date. We must produce a positive return on investment for our clients in order for relationships to last.
Check Us Out
Please check out our qualifications on the About Us page and the information about the services we offer. You might also want to check out our blog to learn more about how search engine marketing can help your business. If you think that we help you improve your online results, then give us a call at 817-545-1188 or email us. We'll give you an honest evaluation of your search engine marketing potential and the associated costs so that you can decide if our services are right for your business.  If you don't feel ready to commit to a full SEO service check out our SEO Audit service.