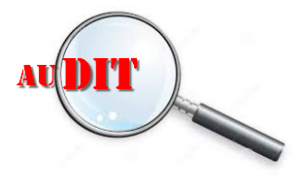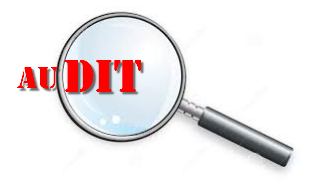 An SEO audit is the first stage in any relationship with a new client and should be as complete as possible so that you and the client are fully aware of the scope of work necessary.  The items listed below should all be reviewed prior to making any proposal for work so that you do not need to readjust your estimate later.  These are the items that I always review and provide the client with a presentation that covers all aspects and the associated costs.  The client can then determine which areas they wish to have worked on. Some clients might wish to work on the keywords like Right to be forgotten and others, while some others might want to concentrate on off-page SEO.
 *When conducting a website audit keep in mind that tools only provide an indication of a possible problem or issue.  You should check out each item yourself to ensure that it is actually a problem. 
Technical SEO Audit Tools

: 
SEO Profiler – Provides details on technical errors such as broken links, missing or duplicate titles, missing or duplicate meta descriptions, duplicate content and even spelling errors.  Reports are easy to read and provide exactly where the problem is located and a link to the page to check it out.  It breaks it down into categories of Errors, Warnings and Notices with the degree of seriousness decreasing with each category so you can attack the most serious issues first.
Webmaster Tools – Provides details on errors noted during spidering of your site.  Breaks down errors found on desktop and mobile.  Once error is corrected you can test it on webmaster tools and if it passes add it to the index.  Also webmaster tools to ensure that all pages are indexed.  Run "site:domain name" in your browser to see what pages are indexed.
Website Optimization and GTMetrix – Test load speed and provides details on areas that you can improve load speed such as image file size, optimizing css files and javascripts, etc.
Backlink SEO Audit Tools

:
Link Research Tools – One of the very best tools to get a look at the backlink profile, links that can be harmful as well as links of competition.
Open Site Explorer – Another good tool to evaluate backlinks.
SEO Profiler – Provides an evaluation on the influence of each link, what the link velocity looks like and can filter links based on when they were added.
Webmaster Tools – Great tool to find those sites that are linking to you the most.
When conducting the backlink audit be on the lookout for the following links that can lead to a penalty:
Sitewide follow links (often found in widgets or footers)
Forum and blog comment links
Links for non-relevant websites
Paid links
Link exchanges/reciprocal links
Links from foreign sites to local businesses
Links with non-relevant anchor text
Follow links from co-owned websites
Mobile Website

: 
Check to see if there is a mobile website and run it on the Google Mobile Friendly Tester to ensure it is mobile friendly which is now considered a ranking factor.
UX Audit: 
For a user experience audit I use several people and provide them with questions to find answers on the site and ask them to evaluate how difficult it was to find the answer.  I then review the site to look at the following areas:
Main menu – Is the main menu intuitive?  Are all pages within 2 clicks from the homepage?  Are there too many links in the menu?
Checkout – Is the checkout procedure simple?
Directions/Contact Page – Is a map included to the business along with phone numbers and email addresses.  Does the contact form ask for too much information?  Keep in mind that the more information you ask for, the fewer visitors will fill it out.
Call to Action – Is there a prominent CTA on pages?
Downloads – Are downloads available in more than one format?   Is a link provided to download programs that are needed such as Adobe Reader?
Page Layout

:
When conducted a website audit I also look at the general page layout and look for the following:
Is there any content above the fold?
Are there ads or banners above the fold?
Is the CTA above the fold?
Is sitemap included on the page?
Are there original images used or stock images?
Is there a search bar on the page?
If the business is engaged on social media, are social media buttons included?
Rankings Audit

: 
Check with client to find out what keywords they think they are or should rank well for and run a ranking report to see how they currently rank.  I use AWR Cloud to find current keyword rankings for the top 3 search engines.  Following this conduct keyword research to find opportunities that they may not have thought of previously. 
Page Content: 
Check for the following:
Is content quality and original?  Use Copyscape to check for duplicate content published elsewhere.
Is content focused on a single main keyword for each page?
Does the content answer a question or simply lead to another page?
Is content updated regularly with new content?
Are images relevant and add to the content?
Social Media

:
Check social media accounts for the following:
Does the client have an established social media strategy and tactics?
Is the client active on social media?  Do they post regularly and respond to comments?
Do they follow the 80/20 rule on social media?
Are social media buttons on website pages?
Does the site have a blog?  Are share buttons on the posts?
Do they publicize their posts on other forums?
Local/Directory Listings

: 
Run a check on all directory and local listing to ensure that NAP (name, address, phone number) are consistent across the web.
A Few More SEO Audit Items

:
Is the same menu system with pulldown submenus being used on all pages?  If so check to see how many links it includes.  If there are too many links in the menu system spiders may not visit all links on the page and links further down the page may not be picked up.  This can also dilute the pagerank each link is passing.  You want to try and pass pagerank to your most important and authoritative pages.  This can also provide the visitor with too many links and overwhelm them.  Keep in mind you are trying to steer to visitor to take a specific action (sign up, buy, download, etc) so a good UX should move them to the CTA.
Check to make sure there are no hidden links, doorway pages, cloaking or other issues that can be viewed as manipulative by search engines.
Take a look at the Hubspot Marketing Grader to see how the website ranks from a marketing perspective.  There are some recommendations that can be helpful.
If you have any other ideas that should be included in an SEO Audit I would appreciate hearing from you.