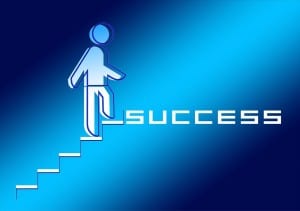 When I started my SEO business in 2001, the process of selecting an SEO vendor was much easier. First, there weren't near as many to choose from. And second, the SEO process itself was easier, so your chance of selecting a bad vendor was much less.
Enter 2016. It seems that everyone is in the SEO business, and aggressively looking for clients. I probably get one or two people per week trying to sell me SEO services for my SEO business. In other words, they're hungry and desperate. And most businesses needing to select an SEO vendor know very about SEO, making the decision risky.  With so many to choose from and little SEO knowledge, the chances of making a mistake when selecting an SEO vendor is much greater. So what process should a business follow and what criteria should you use? Here are a few points to simplify this process.
There are two types of SEO: Local search and organic search. Local search are the results that appear in the Google Maps listings. Organic search are the traditional search results that usually appear below the local search results. Understand the type of service that you need. Here's an local search articlethat explains the difference.
Talk with business associates and colleagues and ask them for SEO vendor recommendations. References are worth their weight in gold when you're looking for a trustworthy SEO service, like this seo agency in the uk.
Search Engine Optimization companies tend to specialize in certain size markets.  Companies catering to large corporations won't also service small businesses.  Finding a firm that specializes in your size business is important.  But don't look for a firm catering to your type of business.  If an SEO firm focuses on specific types of businesses they end up competing with themselves, trying to get the same search result for multiple clients.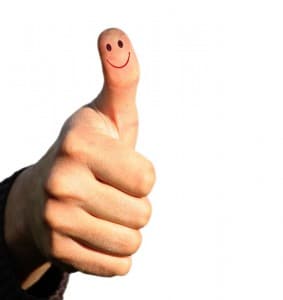 Discuss the proposal process with each SEO vendor.  Find out what research they are basing their proposal on.  An SEO firm must do a certain amount of keyword and competitive research in order to provide you with a quality proposal.  If they provide a quote or provide packages that you must select from without them doing any analysis, there is no assurance that their work will be successful.  There is some research that they must do in order to prepare a quality proposal.
First, there's keyword selection.  While you can't expect an SEO vendor to provide detailed keyword research during the proposal process, they must do some keyword research to determine if there's a chance of your website obtaining a top ranking.  If you have a small company website, you have little ability to compete with large corporations targeting the same keywords.  An SEO firm must do some keyword research during the proposal process and explain the types of keywords that you can compete on. Also, ask for the estimated number of searches for any keyword being discussed.  I have seen SEO proposals which contain keywords that look good but nobody searches on them.  There's no reason to be #1 for a keyword that will not send any visitors to your site.
During the proposal process, an SEO vendor must also check the competition.  Ask which companies ranking for keywords they are suggesting is similar to yours. Frequently, searches for local service businesses primarily return Google results for large sites like BBB.org, Angies List, Home Advisor, and Yelp. Unless the Google results contain websites similar in size to yours, there's little chance of reaching the first page.
Don't expect guarantees.  Nobody can guarantee a search engine ranking result.  Your assurance of quality is that someone you trust recommended this SEO firm to you.  If someone guarantees to obtain a certain result, move on to the next vendor.
Find our what happens if you discontinue service with the SEO vendor.  While you can't expect your rankings to remain for an forever if you discontinue service, the rankings shouldn't be removed by the vendor.  One local SEO firm, Yext, will physically remove your listing from all sites they have placed it on if you discontinue service, leaving you worse off than when you started.
These steps will help you narrow your search to include only quality SEO Vendors.