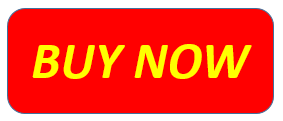 I attended a presentation by Kyle Bailey last night that was titled 5 Steps of the Sale (and why your website doesn't work).  The focus of the presentation is that websites many times do not focus on the steps and lose potential customers in the process.  It was an extremely informative presentation and it got me to thinking about many of the websites that I have worked on and I realized that many of them make the same mistakes. 
5 Step of the Sales
Greeting
Rapport Building/Investigation
Presentation
Demonstration
Close
The first step Kyle mentioned was the Greeting:  For most businesses this is the homepage of their website.  The mistakes most often encountered here are failing to correct technical SEO factors such as a title that catches people's attention when their website shows up in search engine results.  Meta descriptions were another problem area as many times they are not crafted to encourage the searcher to click on your website.  Search engines are where most visitors will first see your website listed so make sure that your title and meta description are optimized to attract attention.
Kyle next spoke about Rapport Building/Investigation:   Too often business websites are so busy telling you how great they are and how great their product or service is that they fail to develop a rapport with the visitor.  This rapport building begins by addressing what the visitor's problem or pain point is and how your product or service can solve it for them.  Visitors generally are not visiting your website unless they need a product or service to solve a problem.  Addressing what the basic pain points are and how you can help and how the visitor feels about doing business with you helps to develop a needed rapport.  Finally make sure that you use testimonials prominently.  Remember that surveys have shown that readers put more weight in what your customers say about you than you say about yourself!
The next step was Presentation:  Here again many websites miss the boat.  This where you will present what Kyle referred to as your "shiny object.  It is critical that from your Greeting to your Presentation there is a clear path for the visitor to follow to your "shiny object".  This may be a product, service or information you are providing but the path to it should be easy for the visitor to follow.
The fourth step was the Demonstration:   In this step it is important to not only show the customer how your "shiny object" works but how it will solve their problem.  When developing your presentation make sure that you have someone review it.  This step in critical because, you understand your "shiny object".  Make sure that someone that knows nothing about it will understand what it is and how it solves the problem.  As Kyle mentioned, "You should not have to explain it more than once".  Again, many websites fail in this step by assuming that the reader will know how your "shiny object' is going to work and solve their problem.  Don't assume, tell or show them!
The final step in the process is the Close:  All of the work done to get your visitor to this step can be lost if you don't make the closing process simple.  Don't be afraid of making the sale and make sure the process is easy.  As Kyle stated, "If you have the Right Solution to the Right Problem at the Right Price" your real work is all behind you.  The Close should be the easy part however, so many lose the customer here because the process is complex and difficult and sometimes asks for more information than the customer is willing to give.  Just check the statistics on how many visitors got to your checkout page and then left.  If you have a high bounce rate at checkout take a closer look at how difficult the process is and make it simple.
Review your website to see if you are making any of the mistakes above and correct them quickly.  You are losing customers daily if you don't make the sales steps smooth and easy.