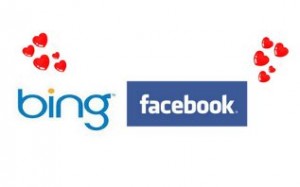 Microsoft says its Bing search engine got "five times more content" by adding Facebook results in a sidebar on its organic SERPs today. Users who are logged into Facebook will now see relevant results from others within their social network.  This is similar to the way social content from Google+ appears in Google's organic results. In a blog post, the Bing team said, "We think matching your search intent with relevant people and experts is a profound change to the way we use search, and can make it more useful than ever before."  Learn more.
What do you think about this latest move toward a total merger of search and social?  Good idea, or just annoying?  Let us know by posting a comment below.
SEO, blogger, social media manager and aspiring beach bum. Since beginning my career in online marketing, in 2005, I've learned that "content is king", the only constant is change, and the human body can function on very little sleep.
Google+
Latest posts by Don Williams (see all)
No related posts.